The Truth of Tristan Lyons
Legendary Rock Stars #4 A
rock star,romance
27th July 2015
Out Of Time
Nine Minutes #2
21st July 2015
OUT OF TIME is the HIGHLY ANTICIPATED sequel to NINE MINUTES where Grizz, Kit & Grunt's gritty tale continues! You aren't going to want to miss this!
NOW AVAILABLE
Amazon US: http://amzn.to/1CQRoCD
Amazon UK: http://amzn.to/1TRNLAx
Barnes & Noble: http://bit.ly/1JFlBBw
Blurb
RECOMMENDED FOR READERS 18 AND OLDER DUE TO
STRONG LANGUAGE, SEXUAL SITUATIONS AND VIOLENCE
Out of Time is book two in a series. It is not a standalone novel. I highly recommend that you read my first novel, Nine Minutes, to be able to understand the background stories of the main characters. There are many twists and turns in both stories that can best be connected if read consecutively.
Although I do answer all of the outstanding questions from Nine Minutes, there is more to this story, and some readers may consider it a cliffhanger. If you do not like cliffhangers, you may want to wait until the third novel is released in 2016.
They thought with his execution it would all be over.
They were wrong.
The leader of one of South Florida's most notorious and brutal motorcycle gangs has been put to death by lethal injection. Days later, his family and friends should have been picking up the pieces, moving on. Instead, they've been catapulted into a world so twisted and dangerous even the most ruthless among them would be stunned to discover the tangled web of deception, not only on the dangerous streets of South Florida but all the way to the top.
In this gripping follow-up novel to Nine Minutes, Out of Time takes readers from the sun-drenched flatlands of 1950s Central Florida to the vivid tropical heat of Fort Lauderdale to the halls of Florida's Death Row as we finally learn the gritty backstory of Jason "Grizz" Talbot and the secret he spent his life trying to conceal.
Not even Grizz's inner circle knows his full story—the tragedy that enveloped his early life, the surprise discovery that made him the government's most wanted and most feared, and the depths of his love for Ginny, the tenderhearted innocent he'd once abducted and later made his wife.
Once Grizz's obsession and now the mother of his child, Ginny has spent years grieving the man she'd first resisted and then came to love. Now remarried to Tommy, a former member of the gang, the pair have spent more than a decade trying desperately to live a normal existence far from the violent, crime-ridden world they'd once carved out on the edge of the Florida Everglades. For Tommy, especially, the stakes are high. Desperately in love with Ginny for years, he's finally living his dream: married to the woman he never thought he could have. But even with the façade of normalcy—thriving careers, two beautiful children, and a genuinely happy and loving marriage—they can't seem to put the past behind them. Every time they turn around, another secret is revealed, unraveling the very bonds that hold them together.
And with Grizz finally put to death, now Ginny has learned secrets so dark, so evil she's not even sure she can go on.
Will these secrets tear their love to pieces? And how far will Grizz go to protect what he still considers his, even from beyond the grave?
Review – OMG this review is so hard to write. I loved this book so much. And i want to talk to you all about it but i do not want to give anything away as it will ruin your reading of this amazing authors work. You need to read Nine Minutes before you read this book, but be thankful book 2 is out to jump straight into as you will need to. The way Beth Flynn weaves her words to create her story is amazing. Grizz, Ginny and Grunt are embeded in my heart this story reveals so much and there is so much emotion flowing through the pages.Read this author, move them to the top of your tbr list, this book – wow!
EXCERPT
1979
"Yes! There is something I want for my birthday. Something I really want! I've been thinking about our prom date last year."
"You want another romantic night at Martin's beach house?" He grinned, relieved. A night making love with Kit at the beach house. Ohhhhh yeahhhh.
"No. Not the beach house." She was bouncing in her seat now. "I want you to take me out! Dancing. I want to go to a club and go dancing."
His smile faded and he looked a little deflated. He wasn't going to tell her his name. He wasn't going to go to church with her. How could he tell her no to the third thing she'd asked for?
"Shit, baby. You have to know I'm not a dancer. I barely got by with the slow dancing in Martin's gazebo."
"I want to go dancing, Grizz. Please! The only time I ever get to dance is when I convince Axel to dance with me in number four. And you know that's barely ever. He won't do it if there are a lot of people at the motel. He doesn't want to risk being seen."
Grizz had to smile at this. He'd walked in more than once on Axel and Kit dancing to one of those groups that Kit loved. If you asked him, those guys' voices sounded like someone had their balls in a vice. A high-pitched squeal is all he ever heard and he never stayed around long enough to listen to an entire song.
"Why do you dance to a song about a bald-headed woman?" He'd asked her once.
Axel and Kit had stopped and peered at him strangely. "What do you mean by bald headed woman?" Kit had asked as Grizz turned the stereo down.
"These guys, who sound like women, are singing about a bald-headed woman," Grizz replied.
She'd started laughing. "The Bee Gees are saying 'more than a woman,' Grizz. Not bald-headed woman! The song is called More Than a Woman and I happen to love it."
"Whatever it's called, it still sucks. I'm outta here."
Grizz appreciated that Axel danced with his wife. And yes, he knew Axel's other secret, too. He honestly didn't care. He didn't care what any guy decided to do with his dick as long as it was never near his wife. But he also knew he had to keep Axel's secret. As leader, he had final say as to who could be in the gang. Still, he knew not everyone would be tolerant of Axel's lifestyle. It was just easier to let it stay a secret. And besides, he was certain nobody suspected a thing.
"I don't dance, Kit." Grizz said now, shaking his head.
"But I want to go dancing for my birthday." She folded her arms and gave him an accusing look. "You asked!"
He shook his head slightly and looked at her. "Can't I just buy you another car?"
Haven't read this series yet, check out Nine Minutes for
ONLY $2.99!
Amazon US: http://amzn.to/1U14Nwj
Amazon UK: http://amzn.to/1BCH3cV
Barnes & Noble: http://bit.ly/1KXRtHk
About the Author:
Beth Flynn is a fiction writer who lives and works in Sapphire, North Carolina, deep within the southern Blue Ridge Mountains. Raised in Fort Lauderdale, Florida, Beth and her husband, Jim, have spent the last 17 years in Sapphire, where they own a construction company. They have been married 31 years and have two daughters and two dogs. In her spare time, Beth enjoys writing, reading, gardening, church and motorcycles, especially taking rides on the back of her husband's Harley. She is a five-year breast cancer survivor.
STALK HER: Website | Facebook | Twitter | Goodreads
GIVEAWAY
Still Life
Forever Still #1
20th July 2015
Title: Still Life
Author: A. M. Johnson
Genre: Contemporary Romance
Type: Standalone
Cover Design: J.E.B. Johnson
Photography Credit: J.E.B. Johnson
Published by: Blue Tulip Publishing
Release Date: re release DATE JULY 21st
Loss… a word Elizabeth Haddington knows only too well. Despite the tragedies she's endured, she's been able to rise from the adversity she's faced and begin her life again. Being a self-assured and strong woman, she knows she doesn't need anyone to make her whole.
Hate, pain, and twisted memories are all Sawyer Bryant's ever known. He'd slowly lost who he was and what he should've become. His only escape was the military… Eight years later, as an ex-Navy SEAL, he's forced to confront his father and their disturbed and violent past.
Then one day, his life is turned upside down, when he glimpses a woman singing in her car at a set of traffic lights. Thinking he'd never see her again, amazingly he finds her performing with her band at the local bar. This chance encounter brings these two lost souls together. Once Sawyer gets a taste of her melodic voice, there's no turning back.
For Elizabeth, when she meets Sawyer… she realizes she's fallen hard. But is this really love she's feeling or does love build slowly over time?
What happens when fate turns things around on you, creates flashes you can't turn from… moments that will shape your life?
They are faced with the choice of darkness surrounding them or to rid themselves of the guilt and pain and move toward the light.
This story is about life's moments. How they can make you or break you, and one man's hope that… Love, won't judge him.
Review – Gotta say the cover then blurb drew me into this author and her story. Sawyer and Elizabeth have had a tough hand dealt in life and both have different issues they need to overcome. I loved Sawyer he was such a great book boyfriend. I loved all the wanting and longing the two characters go through in this story. The story is about hope and longing for something more and better in life. And how certain moments define points in your life that become very pivotal. Sawyer and Elizabeth are whole characters individually but together they are such more complex and you will enjoy reading their journey so much, i did.Two tormented characters searching for more than they have.
AmazonUS

|

AmazonUK

|

B&N

|

iBooks

|

Kobo

Amanda Marie Johnson was born and raised in Valrico, Florida. She's now surrounded by mountains with her husband and three children in Ogden, Utah. She attended Weber State University and graduated with her A.S.N. She is a full-time registered nurse and works on the mother/newborn unit. Reading and writing have always been something she is passionate about. She loves to write about the human experience, love and happily ever afters. Still Life is her debut novel.
All images copyright © 2015 Concierge Literary Promotions. All rights reserved.
Yeamake / Shutterstock.com
How My Heart Breaks
Try Again #3
3rd September 2015
Title: How My Heart Breaks
Series: Try Again #3
Author: Stephanie Smith
Genre: Contemporary Romance
Cover Design: Hang Le from By Hang Le Designs
 Release Date: September 3, 2015
Is love really enough to put the past where it belongs?
Lana Washington chooses to hide. She hides from life. Hides from her abusive ex-husband. From the fact that everyone she loves eventually she loses, but when Lana's house catches fire she is forced out of the predictable comfort her life has become.
Jake Weston had led a simple life, ever since he was called home from war for a family emergency four years ago, leaving only him and Hallie. Then one phone call throws his neatly-pieced world upside down.
Jake wasn't supposed to be there. This wasn't his problem. But as soon as those piercing green eyes focused in on him, he knew he was done for.
Can Jake hold onto his secret, all the while still holding onto Lana?
Will Lana be able to let go of the past and the hurt that binds her to her lonely existence?
Or will one small white lie ruin it all?
Stephanie is a Happily Ever After addict.
Loving mushy romance, books, movies and music since she was young, and constantly daydreaming up stories and plots, Stephanie decided to put them on paper.
Living in South Australia with her own alpha male and two princesses she spends her days reading, writing and playing with the girls out on their property.
AMAZON
Giveaway
Stone Deep
25th August 2015


Release Date: 8/25/2015
Cover Model: Lance Jones
Cover Image: Kruse Images & Photography (https://www.facebook.com/KIPmodelsandboudoir)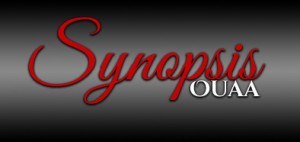 You've heard from Colt and Hunter Stone, and now it's time for Slade's story. You thought the other two were tough bad boys? Just wait.
Slade Stone needs to straighten out his life. It's time, he decides, to get a real job, steer clear of trouble and think about a future. But his good intentions go completely awry when Britton Henley stumbles into his life and his heart. Now, like it or not, Slade is in deep.
Britton Henley is out for one thing– revenge. The last thing she expected on her path to avenge her twin sister's death was to lose her heart to Slade Stone.
TESS OLIVER
Tess Oliver is the New York Times and USA Today bestselling author of Freefall.
She is a former teacher, who now dedicates her morning caffeine rush to writing romance instead of teaching math and reading. Tess lives in California, the land of perpetual sunshine and traffic, with her husband, kids and five dogs. She is a longtime romance junkie, who likes her hero to be an alpha with a twist of compassion and if he has long hair and rides a horse or a motorcycle all the better. She writes young adult, new adult and adult romance in both contemporary and historical settings. When she's not reading or writing romance, she can be found hiking, vacuuming up dog hair or baking goodies for her family.